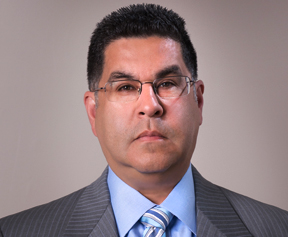 Donald Urrabazo
ATTORNEY AT LAW
Los Angeles Direct: 310.388.9099
San Francisco Direct: 415.466.8728 
Mobile: 661.993.3512
Full Bio
Donald Urrabazo handles a full range of complex litigation matters at all levels of state and federal courts. Donald routinely represents clients in contractual and commercial disputes, intellectual property litigation and other matters, class action defense, internal corporate investigations and other issues. Donald has also handled all aspects of securities litigation, shareholder derivative actions, private securities disputes, and defense of actions filed by the SEC. Donald currently represents Fortune 100 and Fortune 500 companies in litigations throughout California. Donald has successfully tried cases in both state and federal court. He has also argued before the U.S. Courts of Appeal for the Seventh and Ninth Circuits, in addition to California state appellate courts. Admitted to practice in California, Donald received his B.S., magna cum laude, from Santa Clara University and his J.D. from Stanford Law School. Donald is an active member of the Hispanic National Bar Association, having served as Co-Chair for the Hispanic National Bar Association's Inaugural Corporate Counsel Conference in 2010 and was Vice-Chair for the HNBA's 2008 annual convention in Los Angeles. Donald is also currently president of the HNBA's Southern California region.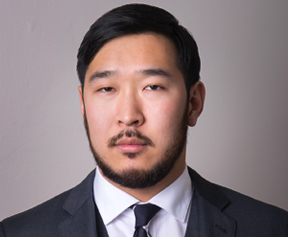 Joon Song
ATTORNEY AT LAW
Los Angeles Direct: 310.935.3147
San Francisco Direct: 415.230.2655 
Mobile: 510.435.1897
Full Bio
Joon Song handles all aspects of corporate and commercial litigation and intellectual property litigation.
Prior to joining the firm, Joon was a fellow at the George Washington University Law School Small Business and Community Economic Development Clinic, and served as an intern to the Honorable Donald F. Parsons at the Delaware Court of Chancery.
Joon is admitted to practice in California. Joon graduated from the University of California, Berkeley and the George Washington University Law School, where he was a managing editor of The George Washington International Law Review.